Katzenworld
T.S. Eliot wasn't the only one to write about cats. Here are a few cat-themed essays and books that you might not have come across in your daily prowling…
The Life and Opinions of the Tomcat Murr, E.T.A. Hoffman (1818)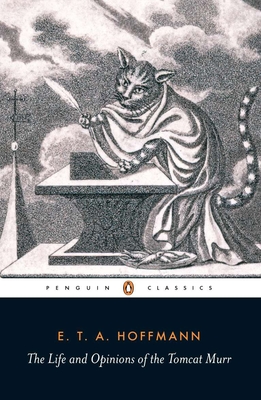 Hoffman's brilliant, bizarre, post-modern cat's cradle of a book sees the Tomcat Murr, an educated feline, write his own biography.
The Cat Inside, William Burroughs (1986)
Some people say that Burroughs loved three things: guns, drugs and cats. The Cat Inside is his utterly unique musing on the cats he has known, as well as his transformation from cat-ambivalence to cat worship.
Le Chat, Emily Brontë (1842)
An essay, written in French while Bronte was studying in Belgium. In it, Bronte defends the cat, stating that their self-reliance is far better than the hypocrisy of humans. Quite.
The Master and Margarita, Mikhail Bulgakov (1967)
Not entirely about…
View original post 209 mots de plus